The Internet presents a special opportunity for rehab centers and treatment facilities looking to boost local leads. Today, many people turn to the Internet to ask questions, sometimes even sensitive and personal questions — and your rehab center wants to appear at the top of results when they search for your services.
How can your rehab center dominate local search results and reach more searchers in your community?
Local search engine optimization (SEO) helps you connect with more local leads and provide the information they need to contact your rehab center. In this guide, we'll discuss what local SEO is, its impact on your rehab center's Internet marketing, and some pro tips to keep in mind.
Keep reading to learn more about strategies to drive local leads, or contact us today to speak with a local SEO expert!
What is local SEO for rehab centers?
Traditional SEO focuses on optimizing your website and creating relevant content, so your site appears at the top of search results for keywords related to your rehab center and services. Local SEO uses many of the same optimization strategies, but it focuses on connecting you with leads in your geographic area.
For example, if a user searches "drug treatment facilities in Little Rock, Arkansas," they will see rehab center listings in the geographic area of Little Rock and the surrounding areas.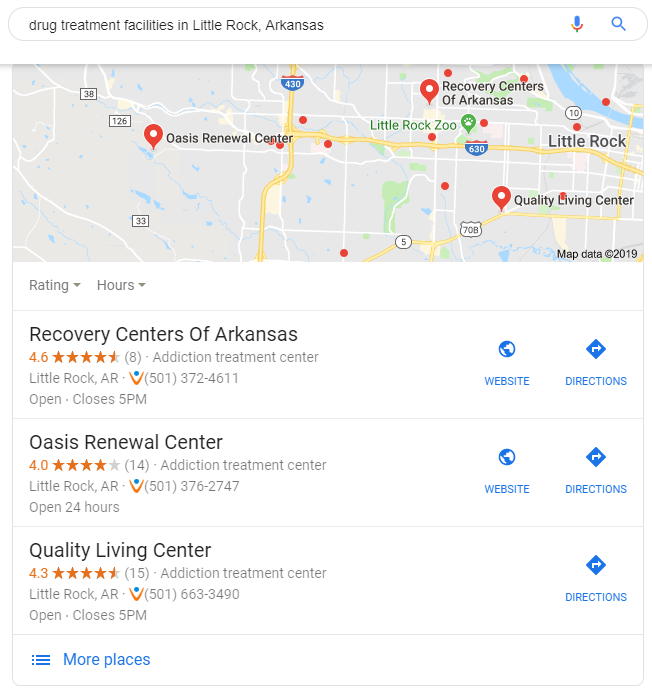 Further, optimizing for local SEO will improve your rankings even when a geographic location is not part of the search query. For example, if the same searcher from the above example searches from his or her phone while in Little Rock, Arkansas, they will still get local results, even without including "Little Rock, Arkansas" in the query.
The key takeaway is that Google analyzes a wide variety of factors when determining your rehab center's rankings. For this reason, it's important to make local SEO part of your long-term marketing strategy in order to maintain top rankings.
Benefits of Local SEO for rehab centers
Now that you understand the basics of local SEO, let's take a look at how the strategy benefits rehab centers like yours.
Here are three top benefits of local SEO for rehab centers:
4 out of 5 consumers utilize local search, according to Google. It's clear that consumers search for local information on businesses in their area. Targeting potential patients in your local area drives valuable and relevant leads.
50% of users will visit a business within a day after searching locally. Local searchers are likely to take action, so it's important to capitalize on this opportunity.
90% of consumers read online reviews before visiting a business. Relevant and visible local search results improve your rehab center's online reputation.
With local SEO, you're not trying to advertise to searchers  across the country or even the world for services you only offer in your state. It's possible that someone on the other end of the world finds your website, but you really want to focus your efforts on the person down the street, who is much more likely to convert. For this focus, local SEO is an excellent tool to connect with target clients in your local area.
Additionally, many consumers value shopping local, and are more likely to support businesses in their area. In fact, 90% of Americans shop at a small, local businesses at least once a week.

5 factors that influence local SEO rankings for rehab centers
Next, lets take a look at five key factors that can impact your rehab center's local SEO rankings.
1. Your rehab center's website content
Content on your website is a fundamental element of traditional SEO, so by optimizing your current content and future content for local users, you're increasing the ROI of your marketing investment.
If you already use traditional SEO, your rehab center can make a huge impact by tweaking your existing content so that it ranks for local searchers. Content that includes geographic keywords and provides answers to locally relevant questions will connect your local users, and ultimately results in higher visibility online, higher search rankings, and more leads!
2. Links pointing to your rehab center's website
Links from other authority sites is another top ranking factor that Google uses to analyze the trustworthiness of your site.
With quality links from local and relevant businesses, your rehab center will be able to establish and build trust with Google as a credible website and business. While relevant, unique, and popular content can organically contribute to other websites linking to your website, ongoing link building efforts will provide the greatest impact for your rehab center in this area.
3. Relevance of your rehab center
A search engine's goal is to match a user's question or search term with a solution. To do this, it continually attempts to better understand the nature of websites and businesses online.
To better inform Google of your rehab center's services and business it's best to provide the search engines with as much consistent and relevant information as possible.
For example, if you simply list your contact information on your website, a search crawler may not be able to gather very much information, and likely won't match relevant search queries. However, if you provide a full list of services that you offer, with a detailed explanation of each, it provides Google with a better understanding of who you are, what you do, and what you can provide to rehab center potential customers.
Not only is this helpful for the search engines, but ultimately your rehab center's potential clients will benefit from this information. The more information they have to educate themselves on your rehab center, the better they'll understand if it is the right fit for themselves.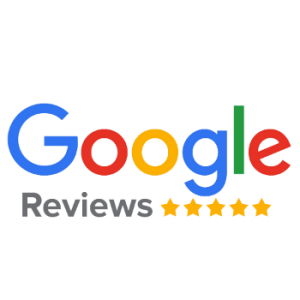 4. Reputation of your rehab center
Your rehab center's reputation is an important factor in marketing, not just online, but in all aspects of business. Word-of-mouth advertising has not changed in effectiveness – just in form. When potential clients search for a treatment center, they are looking for a place with a reputable image so that they can receive the best treatment available.
If users search your rehab center or brand name more than they search other rehab centers, Google picks up on the search volume of your brand, which helps verify yourself as having a good reputation.
More blatant and obvious signs of a company's reputation can appear both to Google search crawlers and searchers, mainly, reviews, testimonials, and social shares. These are indications to search crawlers that a website is not only frequented by real customers but has a good reputation.
For rehab centers, reviews can be difficult to gather due to the sensitivity of personal information in the industry. Even if names are excluded for privacy reasons, reviews can still have an impact. When possible, using a client's success story of recovery could have a huge impact on establishing the credibility of your rehab center online.
5. Proximity of your rehab center
Finally, it's important to keep in mind the actual geographic location of your users, and how their distance from your physical location plays a role in whether you are ranking.
While some users may search for something like "rehab centers in Harrisburg, PA", others may search for something like "treatment centers near me" or even just "rehab centers." All of these search queries will bring up local results if the searcher is in the Harrisburg, PA area.
Keep in mind that proximity is just one factor of many that Google uses to identify your rehab center's ranking in the local results. If your rehab center is not located in the center of your target customers, say in the city, but maybe in the outskirts, don't be dismayed. Focus on what you can with your local SEO efforts.
7 local SEO tips for rehab centers
One note before getting into specific strategies and to-dos for your local SEO practices is that the fundamentals of traditional SEO should be in place and integrated with your local SEO strategy. No matter what your strategy is for your online rehab center's website is, it's important to focus on the fundamentals that make your website great.
Now, let's take a look at seven tips to drive leads and conversions for your rehab center.
1. Create in-depth content about your services and locations
First, given that absolute bare bones of the Internet is simply content and links to content, search engines have long recognized the value in ranking websites according to their quality of work in this area. As the expert in the field of treatment centers and rehab centers, you have an immense amount of value that you can offer to your users.
Not only is providing great content a verified good marketing strategy, but it goes a long way to help you rank. Make sure your content is unique, correct, and informative for your users.
3. Verify your NAP information
You'll also want to verify that your NAP, or name, address, and phone number are on your website. Ideally, you'll want this information at a place like the footer or header, where it can be seen on every page.
It's important that this information is included and consistent on all your online listings outside of your site, as discussed above. Google constantly scans the web for all mentions of your business and the business information associated with it. If one of your listings has a different phone number than the rest, search engines will be more hesitant to trust the information on all listings.
The more verified directories your rehab center can be listed on with consistent NAP information, the better! Each listing is a stamp of approval for your business information, which Google uses to understand what you do.
4. Embed a map on your site
Another useful feature to add to your site pages is a map, embedded from Google Maps, or another source.
This helps both users and search engines understand your location and their relative proximity.
For example, if someone in Harrisburg is searching for your rehab center in Highspire, PA, they may not realize how close they are to your location. A map visually communicates how close you are.
5. Encourage reviews and testimonials
We mentioned that reviews and testimonials are great for verifying the reputation of your business online. For this reason, make sure to dedicate some of your website real estate to sharing your past success with client's feedback.
Bonus tip: Including the area where the clients are from helps reinforce your location and the areas you serve to Google and users.

6. Optimize your rehab center's website for mobile
Mobile Internet searching is increasing drastically, and Google estimates that As a rehab center, it's important that you're reaching the thousands of potential clients that are pulling out their phone searching for your services.
Optimizing for mobile searchers not only gives your mobile searchers a better experience, but it can also boost your rankings in Google search results.
You'll want to make sure that your website (including content, photos, etc.) is responsive to mobile search.
Do photos resize responsively to the containers they are given? Do users have to scroll to see the whole width of a webpage?
These factors can make or break a user's experience on mobile, so make sure you cover your ground with technical SEO to ensure users on mobile have a great experience.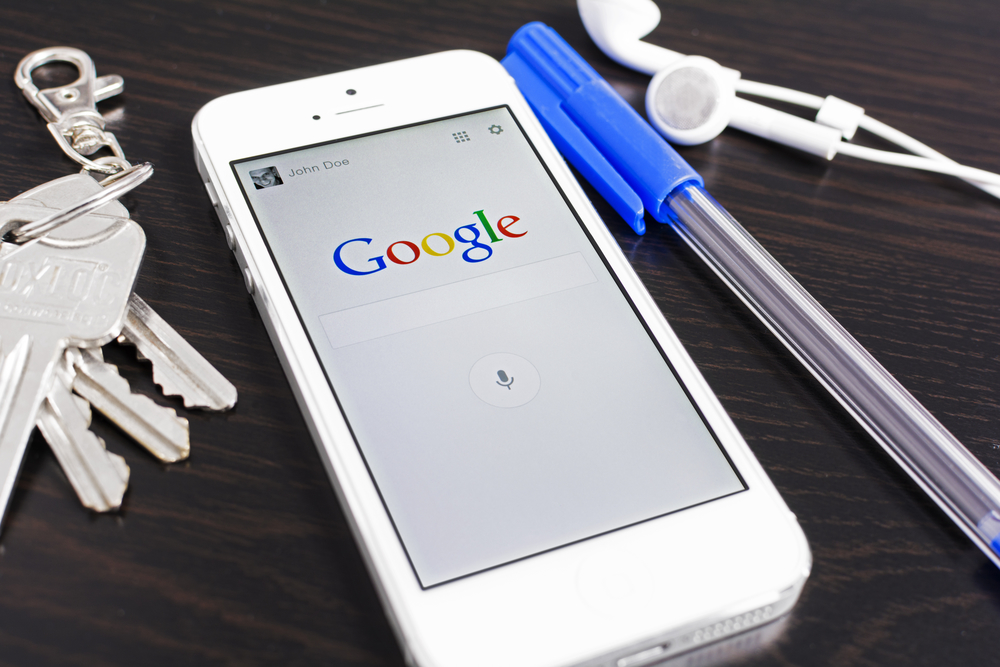 7. Track and evaluate local SEO results
Finally, verify that your website is set up for Google Analytics tracking and that it's registered with Google Search Console. It's important to have Google Analytics set up to better understand the impact your SEO efforts is having. This free service provided by Google allows you track general results, such as your website traffic, to more granular and complex metrics, such as how long mobile searchers stayed on one of your service pages. For more info about Google Analytics for rehab centers, check out this helpful resource.
Google Search Console is another free service offered by Google that helps you manage any issues with your website's presence on the Internet. Overall, it's a great platform for rehab centers to become familiar with the basics of SEO. To learn more about Google Search Console, check this great resource out.
Rehab Center Marketing is a top-rated local SEO company
Local SEO can be an overwhelming task to manage. While this guide covers some of the basics of local search, changes in algorithms, listing maintenance, and constantly optimizing content to target local searchers can be daunting tasks. For some rehab centers, the highest ROI comes from outsourcing their Internet marketing.
Rehab Center Marketing is experienced in offering local Internet marketing services in the health and rehab industry, with a proven track record of driving powerful results for treatment centers, especially in their local community.
Rehab Center Marketing stays on top of the ever-changing local SEO industry with in-depth research that boosts the ROI for your rehab center's SEO efforts. We use AI technology and our proprietary tools to maximize results for treatment centers, so you receive more quality leads from your local area.
Get started with local SEO for your rehab center!
Contact us today to learn more about our services and see how Rehab Center Marketing can drive results for your treatment center in your local community!