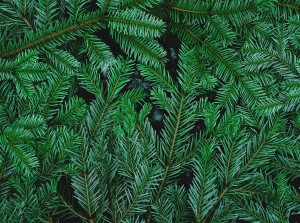 Many online bloggers and companies continue to look for ways to provide content that will always be relevant to users and will help drive traffic to their website for years to come. Creating evergreen content is one content marketing strategy that bloggers and companies have adopted.
Evergreen content refers to content that is always relevant to users. The reason content is referred to as "evergreen" relates to the meaning of the evergreen tree, which is a symbol of longevity. Just as evergreen trees retain their leaves instead of shedding, evergreen content is known for being sustainable and always relevant.
Content that is evergreen will continue to be relevant to users even if it was published years ago. With evergreen content, you can ensure your traffic for that page will continue to grow over time instead of becoming irrelevant to users.
Types of evergreen content
Evergreen content can come in a wide variety of content formats. The following are some common ways writers make their content evergreen.
List Articles: Creating lists that relate to your business industry is a great way to create evergreen content. Writing list content will allow you to compile the top items relating to a topic.
Product Reviews: Writing product reviews is an ideal way to provide users with valuable information about products that will be relevant for users in the future who are considering buying that product.
Frequently Asked Questions: Adding content to your website that answers frequently asked questions will be valuable for users. Having in-depth answers to common questions will ensure users can learn more about your business and get the answers they need.
How to Articles: How to articles have become popular for many content writers. These articles outline a step-by-step process for users. There will always be people looking for articles about how to complete certain tasks.
Definitions: Writing about common terms related to your industry can help educate users. Definitions are not likely to change, which makes writing information content about what a term means an ideal evergreen content type.
Although the above list does not encompass all the potential evergreen content you can create, it is a great place to start if you are trying to find ways to write more evergreen content.
Evergreen content is important for search engines
Not only will evergreen content provide valuable information to users, but also it will help your rankings in search engines like Google or Bing. To see how evergreen content is valuable for search engines, we will first need to look at how search engines work.
Search engines robots crawl your website to discover content and index that content. Once the content is indexed, it will be able to appear on the search results page when a user types related keywords into the search bar. When Google determines if your content is relevant to the user's search query, they will look to see if that keyword is in the title, meta description or used throughout the content on the page of your website.
Search engines continue to crawl pages on your site. If your page seems outdated or has not had much traffic in the past year, Google will stop ranking your page as high on the search results page. On the other hand, if your content is about topics that users continue to search for and your page is optimized for keywords relating to the topic, Google will recognize this and continue to show you page when users search for specific keywords.
Tips for writing great evergreen content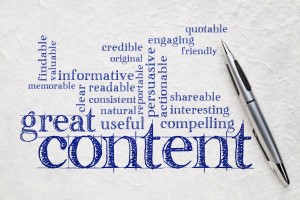 Writing evergreen content may seem overwhelming at first, but if you keep the following principles in mind while writing, you will be able to create high-quality content:
Use Keywords: If you want you content to start appearing for relevant searches, you need to make sure your pages are optimized for relevant keywords. Before writing your content, make sure you conduct keyword research to understand what terms users are searching for that are related to the topic. Google's Keyword Planner tool is a great place to start when doing keyword research.
Choose narrow topics: Writing about narrow topics allows you to optimize your page for more specific keywords that are less competitive than broader topic keywords. In addition, a narrow topic allows you to craft content that is shorter and will not lose the attention of the reader.
Limit your use of technical terms: Evergreen content is meant for users to learn about topics relating to your industry. In your content, make sure you are using terms that beginners can understand.
Use your best content to help generate new ideas: Brainstorming new content ideas can be challenging. One way to create new ideas is too look at your top performing pages and find ways to write about similar topics or repurpose that content into other content formats.
Make content enjoyable to read: Using headings, bullet points and images can help break up text and make your content easier and more enjoyable to read.
Keep evergreen content up-to-date: If you have important content pieces that continue to drive a significant amount of traffic, it is important to make sure that the post is kept up-to-date by ensuring any links on the page still work, and any statistics you include are still relevant. Although evergreen content pieces should not need to be updated often, it is still beneficial to check periodically to ensure everything is still accurate and relevant.
Ensuring each new piece of evergreen content you produce incorporates the tactics mentioned above will help your content rank better on search engines and appeal to users more.
Start writing evergreen content
Evergreen web content is extremely valuable for your business. Evergreen content will help educate your readers and will help your website rank higher in the search engines. Although some types of content like news articles or statistic reports may be hard to make evergreen, there are always ways to find new topics to write about that will relate to your business and be evergreen. As you plan your next content pieces, make sure you consider how you can make them more evergreen and relevant to users for years to come.