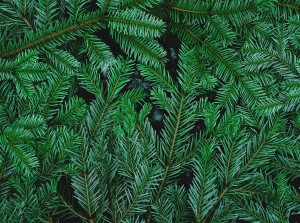 Many online bloggers and companies continue to look for ways to provide content that will always be relevant to users and will help drive traffic to their website for years to come. Creating evergreen content is one content marketing strategy that bloggers and companies have adopted.
Evergreen content refers to content that is always relevant to users. The reason content is referred to as "evergreen" relates to the meaning of the evergreen tree, which is a symbol of longevity. Just as evergreen trees retain their leaves instead of shedding, evergreen content is known for being sustainable and always relevant.
Content that is evergreen will continue to be relevant to users even if it was published years ago. With evergreen content, you can ensure your traffic for that page will continue to grow over time instead of becoming irrelevant to users.
Types of evergreen content
Evergreen content can come in a wide variety of content formats. The following are some common ways writers make their content evergreen.
List Articles: Creating lists that relate to your business industry is a great way to create evergreen content. Writing list content will allow you to compile the top items relating to a topic.
Product Reviews: Writing product reviews is an ideal way to provide users with valuable information about products that will be relevant for users in the future who are considering buying that product.
Frequently Asked Questions: Adding content to your website that answers frequently asked questions will be valuable for users. Having in-depth answers to common questions will ensure users can learn more about your business and get the answers they need.
How to Articles: How to articles have become popular for many content writers. These articles outline a step-by-step process for users. There will always be people looking for articles about how to complete certain tasks.
Definitions: Writing about common terms related to your industry can help educate users. Definitions are not likely to change, which makes writing information content about what a term means an ideal evergreen content type.
Although the above list does not encompass all the potential evergreen content you can create, it is a great place to start if you are trying to find ways to write more evergreen content.